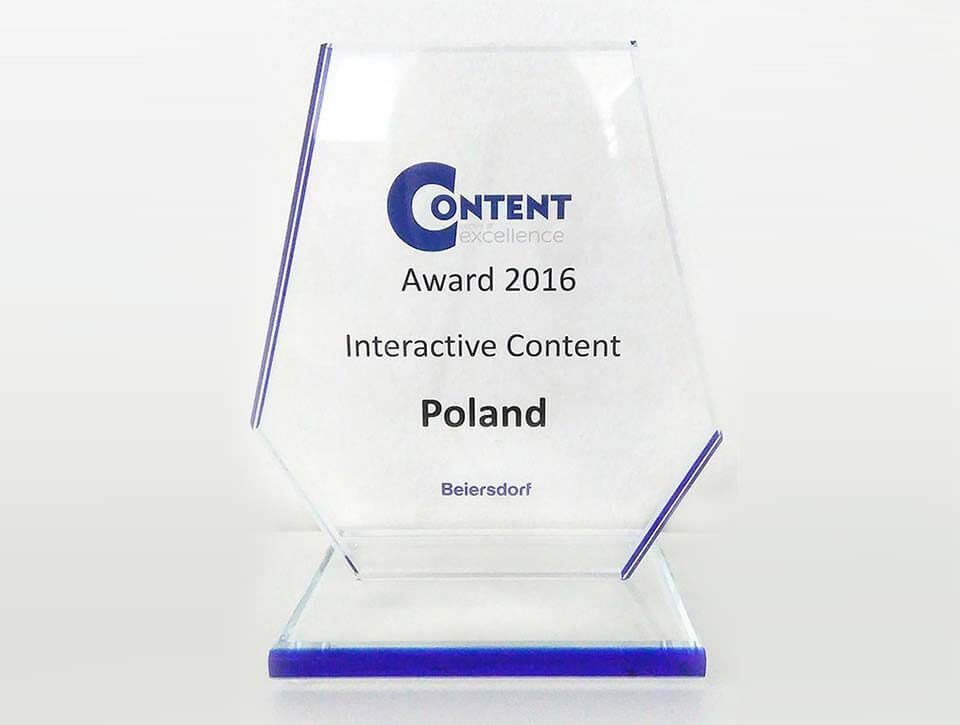 My NIVEA Club the best interactive campaign in the world! The NIVEA Polska project together with GoldenSubmarine won the Beiersdorf CCOE Award. It was the first edition of the contest that encompassed the NIVEA brand worldwide advertising activities.
NIVEA is a brand of an international range. Its products are available in more than 200 countries. Over 100 advertising campaigns and activities were submitted to the competition. My NIVEA Club was recognized in the Interactive Content category. The jury appreciated the ideas and creative solutions to getting female Internet users more engaged.
"We are overjoyed with the award. It was the first edition of the competition but still it did not fail to arouse interest among NIVEA international marketers. We feel even more honoured since it was our local initiative that was distinguished by the experts and is now presented as a global benchmark for eCRM activities and consumer engagement content,"
says Joanna Augustyniak, Junior Digital & eCRM Manager, NIVEA Polska.
"My NIVEA Club is an important project in the implementation of the NIVEA brand digital strategy. It addresses women's expectations and establishes a group of dedicated ambassadors among them. This is an immensely enjoyable feeling to know that a Polish project ranks so high with international experts. It motivates us more to work even harder,"
adds Marta Krysik, GoldenSubmarine Vice-President.
Within six months from its launch, more than 130 000 female members joined the Club. Club members regularly receive e-learning materials such as educational videos, articles offering useful knowledge and tips regarding skincare, a lexicon of product names and their ingredients, beauty products ranking drawn up by club members, contests and quizzes and expert advice. They can also sign up for selected NIVEA products testing – who if not them knows best which product will sell on the market.
My NIVEA Club is available at: http://www.nivea.pl/Porady/ext/pl-PL/moja-nivea.
---
---