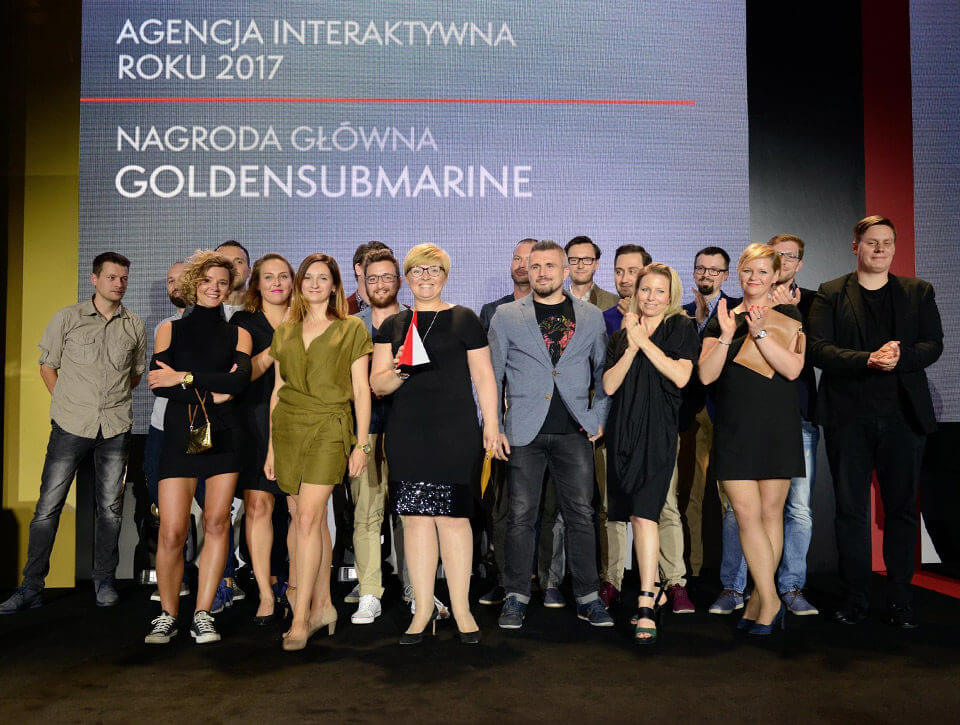 GoldenSubmarine – Interactive Agency of the Year 2017
We got it!
GoldenSubmarine took first place in the Media & Marketing Polska annual report. We have received the Interactive Agency of the Year trophy for the second time in our history. It is a fantastic culmination of our hard work and also proof that marketers appreciate independent agencies that have independent visions of themselves and posses their own place in the digital industry.
We are pleased that this entirely Polish-funded agency again tops the best interactive agencies in Poland – as stated in the M&MP Polska magazine.
We worked on this opinion all year long, by developing our competences scope and executing numerous commercial projects, just to name a few: a complete rebranding for Scandia (now under the name of Vienna Life), a production of an internet SKODA miniseries (Zakręcone), as well as the biggest automotive music competition SKODA Auto Muzyka and a unique and wide-reaching campaign for the Specjal brand, a part of Żywiec Group.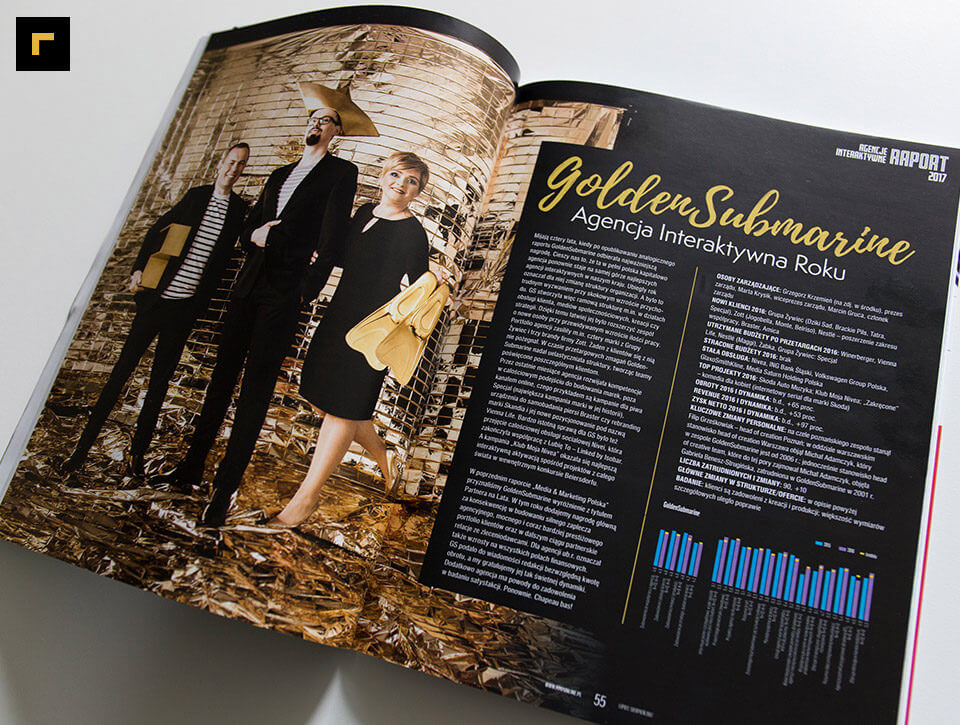 This prestigious title of the Interactive Agency of the Year is also a result of changes we made within our organization. We created new structures in our customer service department, as well as in the social media, creation and strategy departments. We have been continuously growing, as many new talented members joined our crew. Our hands are full of work – after all, we gained new clients, such as Grupa Żywiec (brands: Dziki Sad, Brackie Pils, Tatra, Specjal) Zott (brands: Jogobella, Monte, Belriso) Braster, Amica, Nestle (expanding cooperation), NIVEA (expanding cooperation).
M&MP's editorial board awarded us for:
Consequence in building strong agency backup, firm and more prestigious portfolio and (…) relations with clients which are based on partnership.
This selection was preceded by long-term research which was conducted by the magazine among marketers and clients' representatives. Their splendid opinions on us resulted in above average rankings in practically all fields.
In particular, we stood out in the following categories: relation between marketing actions and increase in sales, as well as clients' satisfaction with creations prepared for them.
Our success is a result of many elements. But the most important one is the fact that we are one crew, one team which sails together through a sea of marketing challenges – says Grzegorz Krzemień, GoldenSubmarine's CEO.
To us, our clients' satisfaction, awards and recognitions are equally important. We were awarded with the Agency of The Year 2017 title by the M&MP for the second time. It means we keep our finger on the pulse of the dynamically developing market and therefore we meet our clients' expectations. Every bid or campaign we execute is another opportunity for us to present our creative capabilities which reach far beyond digital frames.
Where are we heading now? Straight ahead, of course!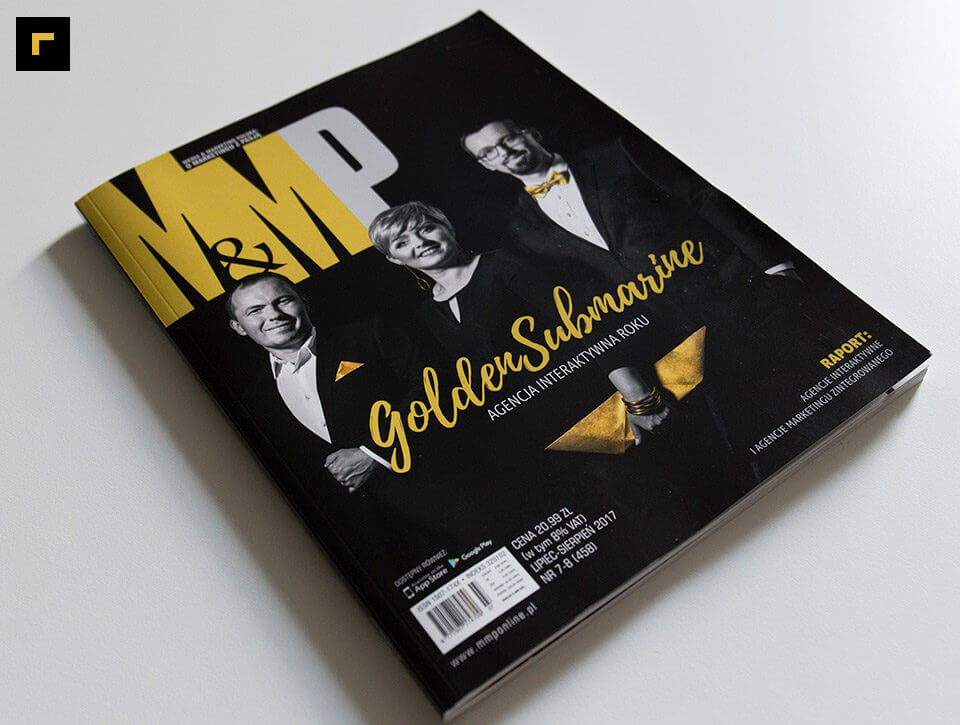 Looking for an ad agency in Poland?
---
---