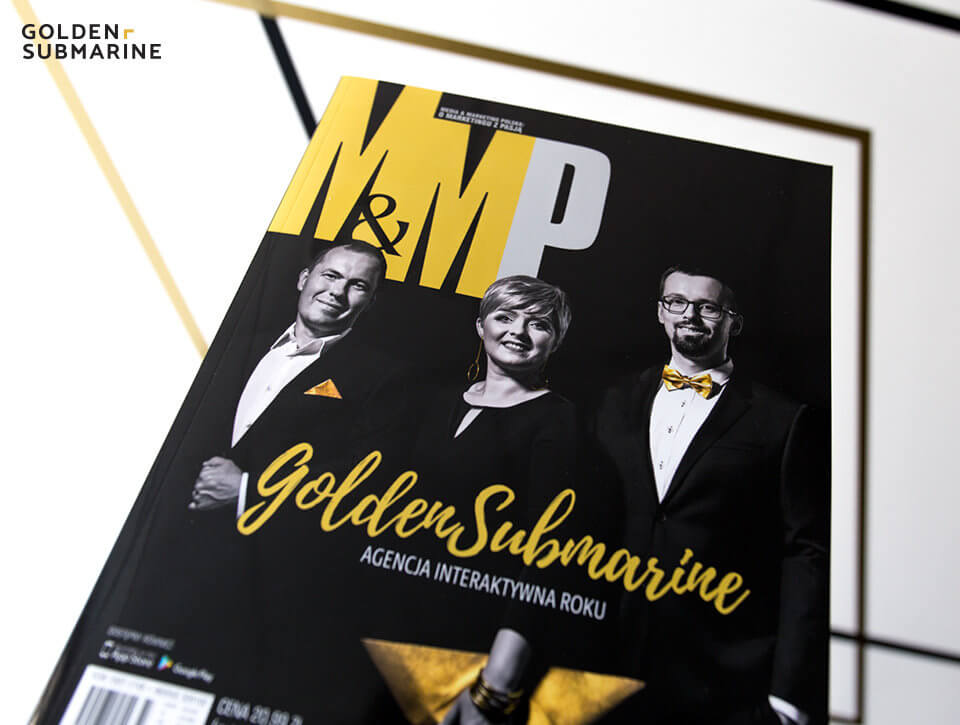 In many mythologies, seven is a number which stands for wholeness and completion; it also embodies perfection and beauty. That is why we chose number seven; however, it is not the only symbol which appears in this article. GoldenSubmarine is another one: it stands for quality, creativity and reliability. Meet an independent marketing agency which is ready to face any challenge. Here are 7 key reasons why you should start to cooperate with us.
There was no Facebook or You Tube in 2001, not to mention VR or Internet of Things. However, WE were there. We have been present on the Polish market continuously for 16 years. We were one of the first agencies which focused on digital campaigns. Since then, we have been successfully providing our customers with effective solutions. We offer full-service to our clients. We implemented successful on-line campaigns, as well as outdoor, TV actions and non-standard actions.
Almost 100 experts from various fields
GoldenSubmarine is a team of qualified specialists who take care of creation, strategy or social media; our programmers and UX division are responsible for creating up-to-date websites. We have two seats – one in Poznań and another one in Warsaw. Almost 120 people work on projects for the biggest brands on a daily basis.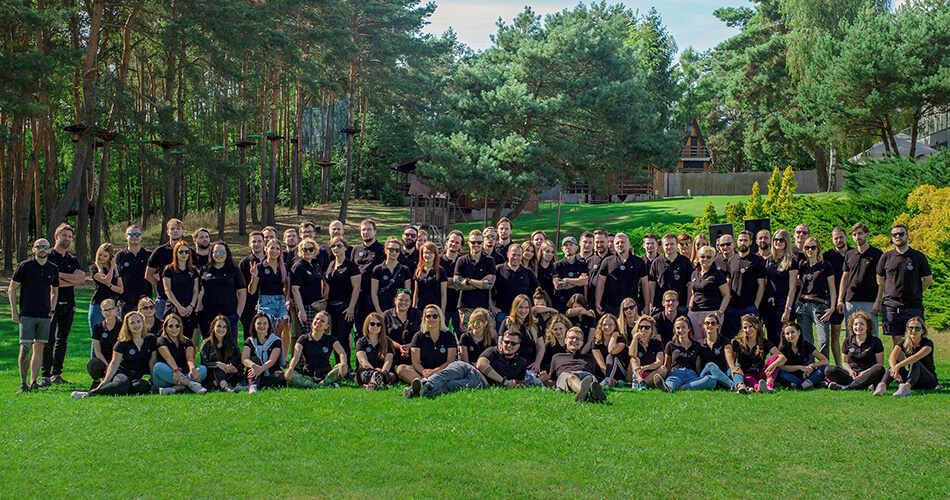 Differentiated structure of our company enables us to respond to market and clients' demands in a very flexible manner, and to prepare various non-standard and creative commercial concepts for them.
We know how to introduce novelties to the market
Our offer is not limited to brands which are well-known in Poland, but we also help those brands which want to enter our market. Our launching campaign of DIONE ice cream (new Lithuanian brand in Poland) included strategy and creation, as well as developing a new website. Moreover, we coordinated all social media actions and took care of outdoor ads in the largest Polish cities.
We supported rebranding activities in Poland. Our agency worked for company specializing in energy management – we helped them to transform from Dalkia to Veolia brand. Now we continue our cooperation, managing Veolia's commercial communication.
We were responsible for communication strategy and commercial campaign for innovative device called Braster. Our team of specialists participated in campaign which introduced a unique product made by Żywiec Group – Dziki Sad. We took care of their presence in social media and created new brand's awareness among its users.
GoldenSubmarine was also responsible for rebranding campaign that resulted in transforming Skandia to Vienna Life. Our task was to prepare a comprehensive strategy, position the new brand and develop a full creative concept – starting with the creation of a logo through online/offline visualisation to brand book and a detailed CI.
We always welcome great challenges and our experienced team guarantees results which are above the average!
We work for international corporations and start-ups
In recent years we welcomed aboard many new Clients, such as NIVEA with all product groups, Amica, Winiary, Maggi, Monte, Vienna Life, Braster, Ziemovit, Ciech Group and PayU. Also Żywiec Group with their four beer brands was among companies which trusted us. As you can see, we have broad horizons as brands we work for represent various fields.
We value quality over quantity in our cooperation with clients. We share long-term relationships with many of them and our focus lies on partnership and joint development. Some of our clients have been cooperating with us for over a decade.
We know Polish reality and market's particularities
As an independent Polish agency we perfectly know our local market's reality. We don't work on projects that were assigned to us by chain agencies, therefore each time we offer creative and well-thought concepts that prove our attention to quality. Thank to this approach we are able to prepare dedicated campaigns for every Client we work for. Our portfolio comprises of many projects we are particularly proud of, for example SKODA Auto Muzyka competition (as many as three editions), the launch campaign for Braster – device for breast self-examination, or campaigns we prepare for NIVEA products on a regular basis.
Our campaigns are recognized both by our clients (such as DIONE which after our successful launch campaign decided to extend our cooperation ), but also by jury in international competitions (Monte Zott campaign).
We create campaigns, we build websites and we manage presence in social media
Within years we have prepared complex campaigns for many clients (SKODA Auto Muzyka , Monterzy, #ForBiggerIdea). So far, as many as 30 websites were developed by our specialists last year. They prepared programming, graphics and target layout. Our social media department is growing fast – currently we manage almost 20 profiles on Facebook, Twitter, Instagram and YouTube. And we are just getting warmed up!
Detailed case studies are available at our YouTube channel.
Appreciated in Poland, appreciated abroad.
There is no better award than client's satisfaction and renewed cooperation contract for another year. However, it's professional awards that inspire us to come up and execute even better ideas. We proudly mention our latest achievements – the title of Interactive Agency of the Year by M&MP (awarded on the basis of clients' opinions and agency's business effectiveness), or "Trust of the Year" prize by PRESS magazine (for trust and high scores in service quality).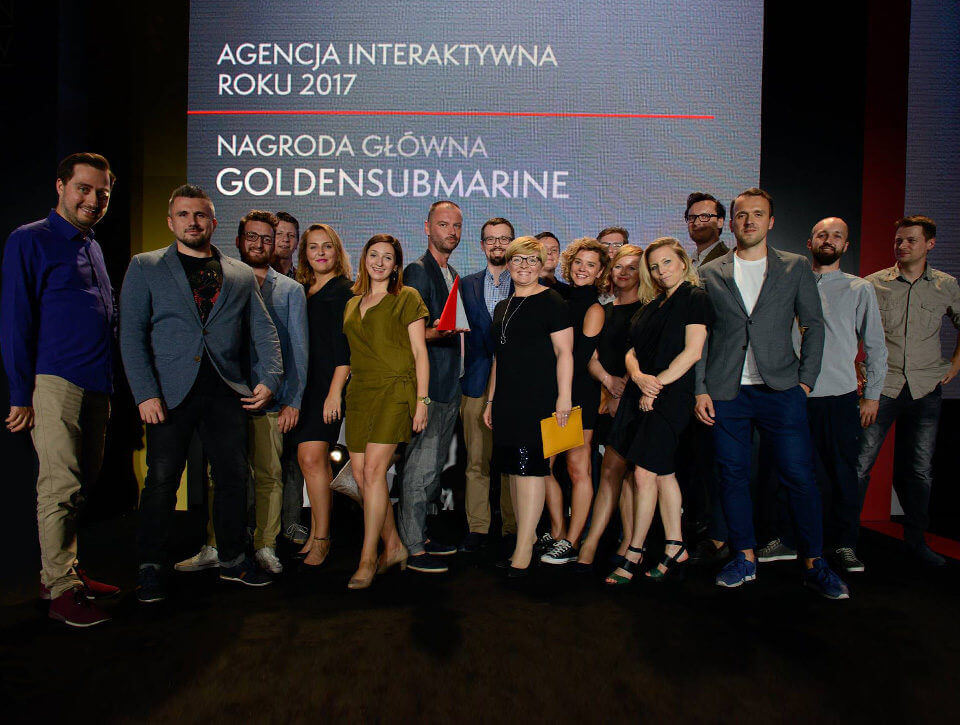 It is noteworthy that also international audience recognizes our work. We win prizes in global competitions: strategy for online presence for MY NIVEA Club was awarded with the CCOE Beiersdorf award in the Best Interactive Content category, outcompeting over 100 other campaigns which were submitted to the competition from all over the globe. Our other campaign, "Positive Spins" won the best CSR campaign 2016 title in Europe, in Viena Insurance group.
This is how you gain international recognition!
Are you interested in our best campaigns? Do not hesitate to visit our blog and make sure you follow us on Facebook.
For details please contact:
Wincenty Kokot
Business Development Director
E. w.kokot[]goldensubmarine.com
T. +48 61 664 72 30
---
---