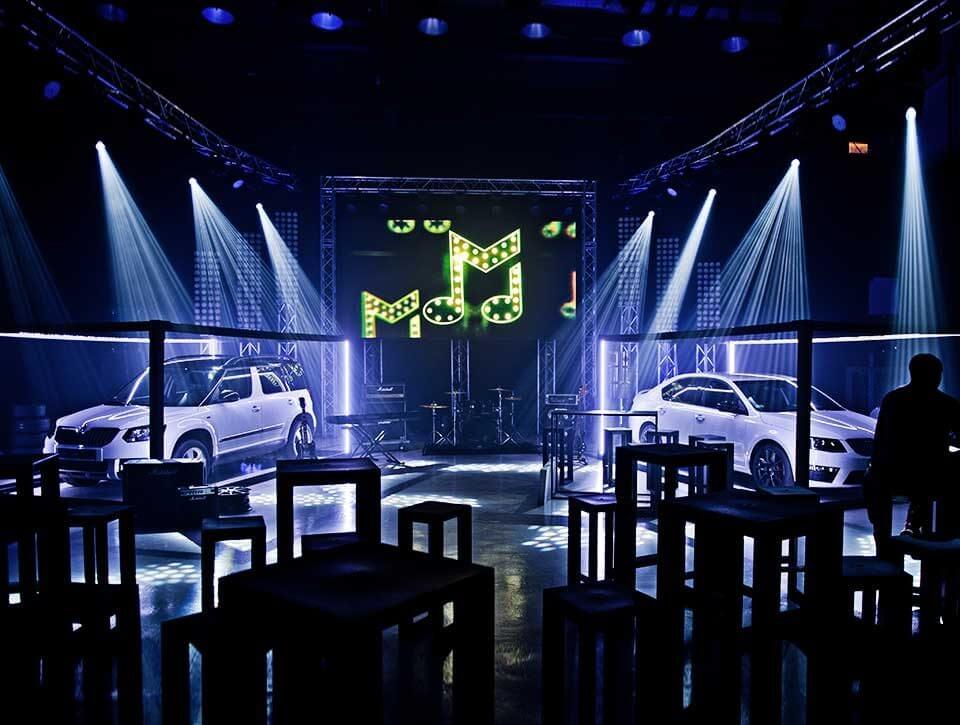 Choosing from a plethora of our campaigns was a tall order, even more so since we like each and every one of them. However, when subjectively ranking our campaigns, we opted to take into consideration solely the campaigns that HELPED people, animals or plants. Among them there are award winning campaigns in Poland and hugely popular with Internet users. It is equally important that each campaign treats about a variety of subjects: from finances, through automotive industry and alcohol, to music. It is this diversity that we enjoy the most in our job.
Have a look at whom we helped in 2016.
1. We help to promote young musicians
ŠKODA – ŠKODA Auto Muzyka
We start off with a bang. In our ŠKODA Auto Muzyka competition together with Internet users we selected perfect playlist for a car ride. But not only that. More importantly we helped unknown young talents, bands and other peculiar groups to become recognizable to a wide audience. And all this to the accompaniment of a superb jury comprising of Baron and Thomson, Maria Sadowska, Katarzyna Nosowska and Dawid Podsiadło. Band promotion and a CD consisting of 10 road trip tracks were the end results of the campaign and this has been the third time we have organized the biggest Polish campaign supporting young bands on the Internet.
See photo gallery from the final.
2. We help wild hedgehogs
Dziki Sad – Become Hedgehogs' Ally!
Everybody knows Dziki Sad – a unique combination of luscious taste of cider and distinctive nature of beer. And we all saw the advertisements that featured the hedgehogs. But not everybody knows that in recent years hedgehog natural habitat has drastically shrunk, which in turn resulted in a dramatic decline in hedgehog population. Therefore, we came up with a campaign which aided hedgehogs' return to their habitat. Nearly 40 thousand people got involved in the campaign! Read more and visit the campaign website.
3. We help women with beauty care
NIVEA – My NIVEA Club
We facilitate women finding relevant information on their beauty routines, cosmetics and a healthy lifestyle.
Female internet users' involvement in the campaign attest to the fact the platform was much needed. Within a year from its launch, nearly 400 000 women (YES, four hundred thousand!) joined the Club.
Club members regularly receive e-learning materials such as educational videos, articles offering useful knowledge and tips regarding skincare, a lexicon of product names and their ingredients, beauty products ranking drawn up by the club members, contests and quizzes. Also, they can sign up for testing selected NIVEA products. The campaign was the only Polish campaign that won the Baiersdorf contest which recognizes the best advertising campaigns worldwide.
4. We help Generation Y to save money
ING Bank Śląski – Kuba Jankowski
We help the young generation to understand how to save money on a daily basis. Kuba Jankowski interviewed Gosia Rdest – Polish motorsport champion, Andrzej Bargiel, who climbed Broad Peak, and a survival instructor – ŁukaszTulej.
Their talks focused on their way to success and how important determination and being systematic is when pursuing one's goals. To save money effectively, it is necessary to follow those principles.
5. We help women to find themselves :)
ŠKODA – Zakręcone series
We help women to put their everyday problems into perspective. Agnieszka Więdocha, Magdalena Różczka, Katarzyna Bujakiewicz and… ŠKODA. An explosive mixture on four wheels fuelling one's imagination – Zakręcone: comedy series for women without any brakes.
Bold and funny dialogues. Simple form and short sketch scenes. Good music. All this renders the characters relatable. It was the first Polish campaign that used YouTube show format to promote Automotive brand.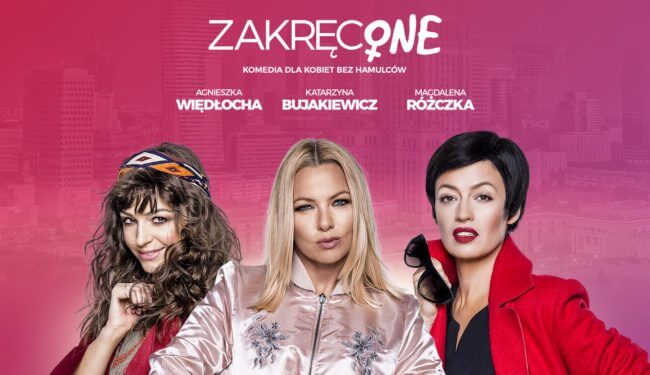 All episodes of the Zakręcone series are available at www.onezakrecone.pl.
6. We help women to take care of themselves
NIVEA INVISIBLE – Do you take care of yourself? Take care of your clothes.
For many years NIVEA has helped Polish women to take care of their own style. That is why NIVEA INVISIBLE – number 1 antiperspirant in clothes protection, has invited Polish women to participate in a contest. 10 lucky winners will undergo a makeover under the watchful eye of Maja Sablewska – famous stylist and image consultant.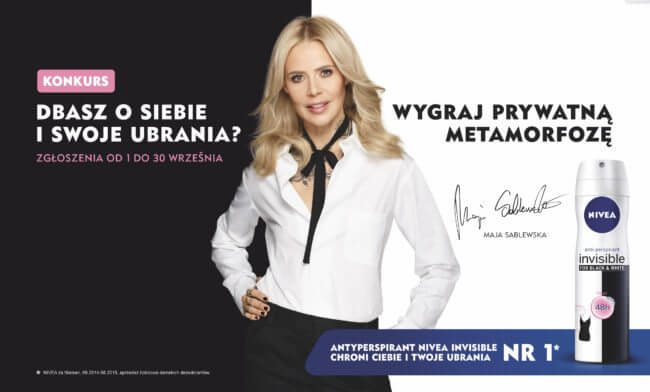 7. We help to ensure cyclist safety
Vienna Life – Positive Spins
This year we took the youngest cycling enthusiasts under our wings. During Skandia Maraton Lang Team, the cyclists were "spinning" in four Polish cities on behalf of one of three schools which participated in our event. The school which had the biggest amount of kilometers covered won road safety workshop conducted by Dorota Stalińska from the Nadzieja Foundation. The two remaining schools received Safety Packets as well as interesting comic books with a reflective character Glutek!
Positive spins – last year's case study.
8. We help women take care of their health
Braster – your healthiest habit
Braster is an innovative on a global scale device for women which allows breast self-examination at home. By creating the launch campaign from start to finish, we help women in breast cancer prevention. We convince them to develop the healthiest habit… the habit of breast examination which can save their lives. Our Polish campaign's ambassador is actress Magdalena Różczka.
9. We help men to be up-to-date
NIVEA Men – Golll!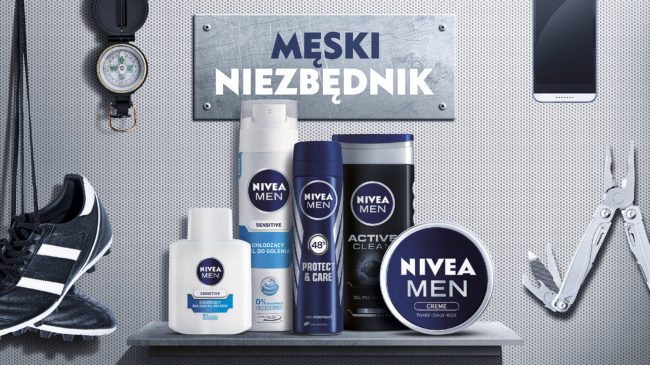 In every man's life there are moments when it is impossible for them to watch live their favorite sports game. We understand it perfectly. That is why we decided to help all those guys who couldn't follow Polish national team's scores during UEFA Euro 2016.
Every time the team scored a goal, for about 15-20 minutes we displayed an ad on the Internet which read "Po Gooooleniu"/ and without razor burn (word play between Polish words 'goal' and 'shave'). After each victorious game the Internet was filled with our ads stating "Our team did a smooth job". Every time our team drew or lost the game, our ads read "It was a sharp-fought battle".
We used a unique system in this campaign – thanks to programmatic platforms it was possible to synchronize our ads with Euro 2016 game results.
10. We help the trees from the primeval forest
WWF Polska – SOS Karpaty
Together with WWF Polska, we got our #SOS Karpaty campaign going. This time our goal was to adopt and protect over 1700 oldest trees which grow in Polish Puszcza Karpacka. Anyone could become a Carpathian Mountains Forest Ranger and adopt a tree and even give it a name. This way particular trees were taken care of and it also meant that applicable authorities responsible for forest policy received automatic e-mails with a request to deploy monumental protection towards them.
11. We help to nurture family closeness
NIVEA – Nurture closeness at Christmas time
For the third time Internet users as part of our holiday campaign called "Nurture closeness at Christmas time" could send Christmas cards with their family pictures printed on them. As every year, 100 000 Polish families received them. The campaign encourages everyone to show a little more affection and care… every day, not only at Christmas time.
Last year's edition was very successful – over 100 000 wishes were sent through our cards in Poland. Read the case study below.
12. We help to invest sensibly
Vienna Life – Enjoy life!
Money can't buy happiness but it helps to enjoy life to a fuller extent. And how did we help? We developed rebranding strategy for Skandia as a result of which Vienna Life was created. Not only did we develop positioning model and marketing communication strategy, but also advertising and image materials as well as affiliates arrangement – done by us for the first time.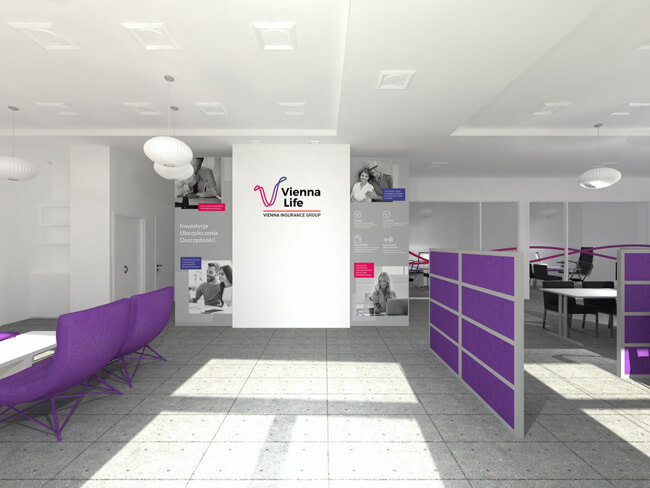 Thanks to our well thought-out communications, we indirectly assist Vienna Life clients to have a better grasp of the values the new brand wants to convey. This way they can more effectively invest their resources and … enjoy life.
13. We help to tease your brain
Hedgehogs on Facebook help to exercise your brain.
They drop off some brain-stimulating riddles based on a word play. Since they have the most engaging and interactive website in the beer category, they sting other beer brands. Nice, isn't it :)
Visit our Facebook page.
14. We help you to find yourself… in the kitchen
When entering the kitchen people tend to adapt a different personality. In 2016 we helped many people to discover their culinary alter egos. Check whom you become while cooking. Spicy Genius, Kitchen Star or maybe Master Chef?

15. We help those building their Wienerberger house
Wienerberger – The Na Fundamentach series
What do you need to know when you are about to start building a house in Poland? What material should you use to build walls? How can you save time and avoid stress when working on a raw state? What kind of roofing and roofing accessories are the best? And most importantly – how much does it all cost? We answer all those questions in our 6-episode mini-series "Na Fundamentach" available on YouTube.
The campaign was prepared for the Wienerberger brand. By the end of November 2016 our videos hit almost 950 000 views.
16. We help not to get lost in the world of Inea technology
Inea – INspired
We help the residents of Poznań city in Poland to be up-to-date with technology. We developed the INspired website – a place governed by 3 characters. They are always well informed and gladly share their vast knowledge and expertise in regional technology solutions with viewers and readers. The platform uses various communication channels (offline and online) and different types of content, videos or infographics among them. We educate and inspire so that every resident of the Wielkopolska Region can say – I am IN!
Watch us with attention in 2017 because we are already working on some interesting campaigns :)
Lastly, we present our biggest advertising campaign in 2017 which was prepared for Żywiec Group and its brand – Specjal.
A Legend of the North
Specjal
A true symbol of northern Poland, one of the biggest regional beer brands form Europe refers to history and revives almost 30 local legends in its new campaign A Legend of the North. This is the first Specjal's campaign with such a wide range!
---
---